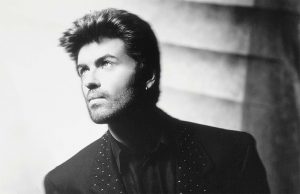 George Michael's cause of death has been revealed.
The Wham! star died on Christmas Day, in his Oxfordshire home in Goring-on-Thames, at the age of 53.
Now a coroner has confirmed Michael died of a combination of heart and liver disease.
Darren Salter, senior coroner for Oxfordshire, said the pop star died from a dilated cardiomyopathy with myocarditis and fatty liver, according to the BBC.
Dilated cardiomyopathy is a condition affecting the heart muscle.
It usually starts in the left ventricle, the main pumping chamber, which stretches and becomes thinner. As a result, the heart cannot efficiently pump blood around the body anymore.
Myocarditis is an inflammation of the heart muscle.
Fatty liver is caused by a build-up of fats. It can be caused by alcohol or fat and sugar in a person's diet.
Thames Valley police initially treated Michael's death as 'unexplained but not suspicious'.
His funeral had to be put on hold while the investigation was underway.
As Michael died of natural causes, the coroner said no further inquest is needed and the investigation will be discontinued.
The singer's long-term partner, Fadi Fawaz, said Michael died alone.
'I went round there to wake him up,' Fawaz told the Daily Telegraph.
'And he was just gone, lying peacefully in bed.'
Last week, Michael's ex-partner Kenny Goss said he 'was truly the love of my life' as he gave a sweet tribute to the Wham! star.
Speaking to the Dallas Morning News, Goss revealed he still listened to Michael's hit A Different Corner to comfort himself, as he still had trouble to 'fully let go'.
Over the course of his career, Michael sold more than 100 million albums with his group and as a solo artist, becoming known for songs like Careless Whisper, Faith, and Last Christmas.
He first came out as bisexual, before officially being out as gay.
Source: George Michael's cause of death revealed