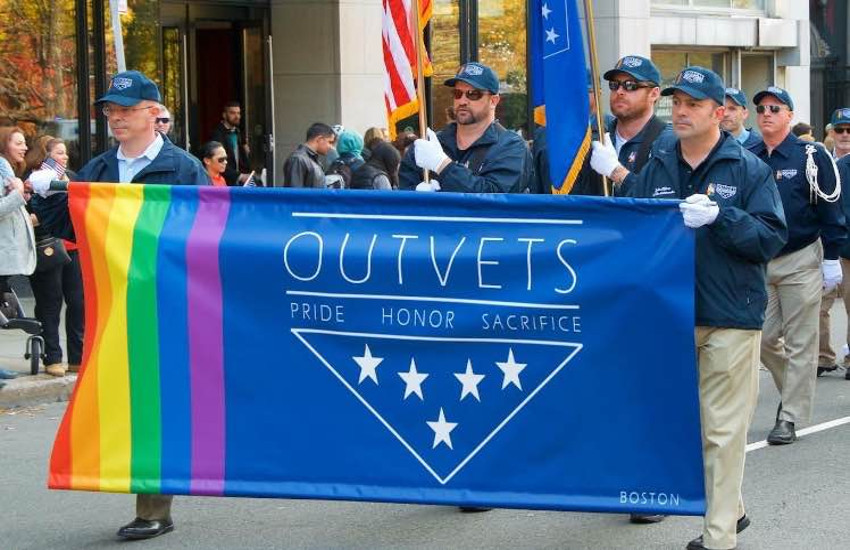 After severe backlash, second vote is scheduled for Friday
Boston St. Patrick's Day Parade organizers are having second thoughts about their controversial decision to ban a gay veterans group from marching this year.
The Allied War Veterans Council had voted 9-4 this week to ban OutVets from participating.
There's been severe backlash in the days since including Boston's mayor saying he wouldn't march and the Massachusetts governor saying he won't attend.
'I will not tolerate discrimination in our city of any form. We are one Boston, which means we are a fully inclusive city,' Boston Mayor Martin J. Walsh said in a statement.
'I will not be marching in the parade unless this is resolved. Anyone who values what our city stands for should do the same.'
Now the organizers have scheduled a second vote for Friday (10 March).
OutVets had marched in 2015 and 2016 seemingly without incident.
But One of the parade organizers said the group's logo containing a gay pride rainbow violated parade rules which bar the 'portrayal of sexuality.'
OutVets founder Bryan Bishop tells The New York Times  that when he found out the official reason the group was banned 'My jaw just dropped on the floor.
'They said people felt that rainbows represent the gay community," Bishop told the newspaper.
"I told them if that's the case, then every picture of a rainbow in the parade that leads to a pot of gold needs to be removed.'
OutVets wrote on its Facebook page today that it is 'humbled and moved by the outpouring of support from so many. We hope for a positive resolution to this situation.'
Source: Boston St. Patrick's Day Parade to reconsider ban of gay veterans group