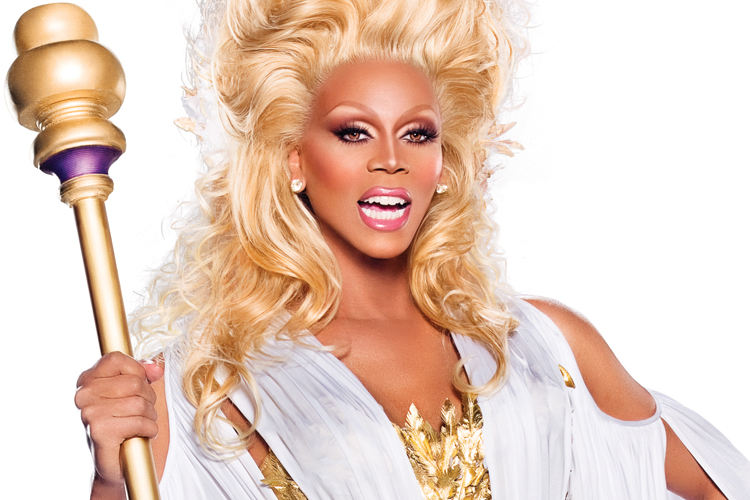 (New York, April 20, 2017) — TIME named RuPaul to the 2017 TIME 100, its annual list of the 100 most influential people in the world. The full list and related items appear in the May 1, 2017 issue of TIME, available on newsstands on Friday, April 21, and now at time.com/time100.
RuPaul is the Emmy® Award-winning host and executive producer of "RuPaul's Drag Race" now in its ninth season, airing Fridays at 8:00 PM ET/PT on VH1. The iconic host, advocate, drag queen, singer, model, actor and author is a trailblazer who continues to break down barriers in a career that spans over 25 years. VH1 recently announced "RuPaul's Drag Race" will return for a milestone 10th season in 2018.
The list, now in its fourteenth year, recognizes the world's most influential individuals. As TIME Editor-in-Chief Nancy Gibbs has said of the list in the past: "Each year our TIME 100 list lets us step back and measure the forces that move us…. One way or another they each embody a breakthrough: they broke the rules, broke the record, broke the silence, broke the boundaries to reveal what we're capable of."
Catch RuPaul next in the "Kardashian: The Musical" episode of "RuPaul's Drag Race," featuring Todrick Hall direct the queens in a Broadway musical loosely inspired by the Kardashians with singer Meghan Trainor as a guest judge. The episode airs Friday, April 21 at 8:00 PM ET/PT on VH1.
Follow @TIME for updates about the list on Twitter and at Facebook.com/TIME and #TIME100
SOURCE: MPRM Communications