Convention delegates in the Episcopal Church's Los Angeles diocese elected an openly lesbian priest, the Rev. Canon Mary D. Glasspool, as assistant bishop Dec. 5.
She will become the second openly gay bishop in the worldwide Anglican Communion after the Rt. Rev. Gene Robinson, the Episcopal bishop of New Hampshire.
Before Glasspool can be consecrated, a majority of national Episcopal Church leaders need to approve her election, which they likely will.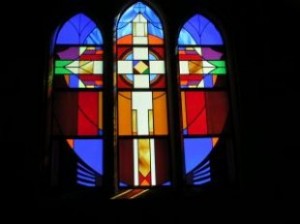 The titular head of the Anglican Communion, Archbishop of Canterbury Rowan Williams, denounced the diocese's move, saying it "raises very serious questions not just for the Episcopal Church and its place in the Anglican Communion, but for the communion as a whole".
"A period of gracious restraint in respect of actions which are contrary to the mind of the communion is necessary if our bonds of mutual affection are to hold," he explained.
The Inter-Anglican Standing Commission on Unity, Faith and Order fired off a statement from England backing Williams' comments.
But the structure of the Anglican Communion does not require the Episcopal Church to capitulate to demands or suggestions from Canterbury.
Like Robinson, Glasspool is in a relationship. She has been with her partner since 1988.
By Rex Wockner