Lambda Legal has lashed out at the Obama administration for refusing to give spousal benefits to a lesbian federal courts employee despite a judge's order that it must do so.
The administration cast aside a ruling by Chief Judge Alex Kozinski of the 9th U.S. Circuit Court of Appeals that staff lawyer Karen Golinski is entitled to spousal health benefits.
"We are once again surprised and shocked that the Obama administration is rejecting another chance to do the right and legal thing, disregarding both the order, and the substantive analysis, of the chief judge of the 9th Circuit about what federal law and the 9th Circuit's employment rules require in this case," said Lambda's marriage project director, Jennifer Pizer.
Kozinski, a Reagan appointee, concluded that the 9th Circuit must not discriminate against Golinski with respect to the health-insurance benefits portion of her compensation, and that the separation-of-powers doctrine of the U.S. Constitution authorizes the court to take appropriate steps to treat its workers fairly, and prevents employees of the executive branch from interfering with the functioning of the judicial branch in such circumstances.
"Employees of the (Office of Personnel Management) and the (Department of Justice) do not have superior authority to interpret federal law than federal judges," Lambda said. "Lambda Legal also finds it troubling and very disappointing that the Obama administration has chosen to express its views of these legal questions through Friday-afternoon press statements stating that it will not comply with Judge Kozinski's direct orders, rather than by presenting its legal reasoning to Judge Kozinski in this proceeding so that we can respond on Ms. Golinski's behalf in the duly-established administrative forum in which Ms. Golinski is required to present her discrimination claim."
"OPM has never disputed that this administrative forum is the appropriate venue for this discrimination claim, and yet has refused to participate and present its views, and now, again, refuses to respect both Judge Kozinski's duly-issued order and his direct and clear legal analysis," the pre-eminent gay-rights legal group fumed. "This is not the approach to issues of LGBT equality we had anticipated and deserve from the Obama administration."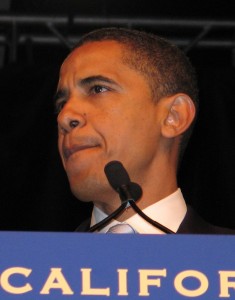 In making its determination to deny the benefits, the Office of Personnel Management decided that Kozinski was not, in this instance, acting as a federal judge but rather as an "administrative official" resolving an employee dispute.
As such, OPM said, his order is not legally binding and, in issuing it, he did not have the powers granted a federal judge by the U.S. Constitution.
Lambda's Pizer said OPM's determination is nonsense and that the only capacity in which Kozinski can act is as a federal judge.
On Dec. 22, Kozinski raised the stakes in his escalating war with the administration, issuing an order that declared OPM had waived its right to appeal his original order by failing to properly respond to it on time.
He said that failure makes the original Nov. 19 order "final and preclusive on all issues decided therein as to (OPM) and the Administrative Office of the United States Courts" including its "jurisdiction over governmental entities such as OPM."
The original order now will be reviewed by the 9th Circuit Judicial Council in an appeal limited only to issues presented by Blue Cross/Blue Shield, Golinski's insurer, which had been told by OPM not to comply with the order but did respond in the matter in a correct and timely fashion.
"My spouse Amy and I are bitterly disappointed by the government's actions," Golinski said Dec. 22. "I followed the court's required procedures. There are now two orders from Chief Judge Kozinski stating that I have suffered discrimination and that the remedy is that my spouse should be added to my family insurance plan. … Amy and I enter the new year still with unrelenting stress and anxiety because her health insurance coverage is inadequate and costly."
The Friday afternoon OPM press release and Lambda's responses marked the latest skirmish between the Obama administration and gay leaders, who increasingly feel the president has failed to keep his major campaign promises to the LGBT community and even has actively worked to harm the community in several instances.
Besides the Golinski matter, other examples of administration mischief include the Department of Justice's filing of a homophobic brief in a federal marriage case, Obama's inviting anti-gay mega-pastor Rick Warren to pray at the inauguration, and Obama's refusal to suspend enforcement of "Don't Ask, Don't Tell" even though he could do so with the stroke of a pen and even though polls show wide public support for ending the military's ban on openly gay members.
In October, Obama assured attendees at a Human Rights Campaign dinner that good things come to those who wait.
"While progress may be taking longer than you'd like as a result of all that we face — and that's the truth — do not doubt the direction we are headed and the destination we will reach," he said. "My expectation is that when you look back on these years, you will see a time in which we put a stop to discrimination against gays and lesbians, whether in the office or on the battlefield. You will see a time in which we as a nation finally recognize relationships between two men or two women as just as real and admirable as relationships between a man and a woman."
Maybe 9th Circuit attorney Karen Golinski can use those words to pay her spouse's health-insurance premiums.
By Rex Wockner