The Human Rights Campaign "hailed" President Barack Obama's May 10 selection of U.S. Solicitor General Elena Kagan as his nominee to replace retiring Justice John Paul Stevens on the U.S. Supreme Court.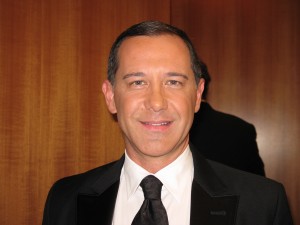 "We are confident that Elena Kagan has a demonstrated understanding and commitment to protecting the liberty and equality of all Americans, including LGBT Americans," said HRC President Joe Solmonese.
Gay cases that could come before the court in the near future include the Proposition 8 federal case by famed lawyers David Boies and Ted Olson and other same-sex marriage cases, challenges to the anti-gay federal Defense of Marriage Act and to the military's Don't Ask, Don't Tell ban on gays who do not stay in the closet, and cases targeting the new federal hate-crimes law that is inclusive of sexual orientation.
As dean of Harvard Law School, Kagan opposed the Solomon Amendment, a 1996 federal law that allows the secretary of defense to deny federal grants — including research grants — to universities and colleges that prohibit military recruiting on campus.
Some schools banned military recruiters because Don't Ask, Don't Tell amounts to employment discrimination based on sexual orientation, which violates the schools' policies.
At Harvard, Kagan partially blocked the recruiters in 2004 after a federal court struck down the Solomon Amendment, then unblocked them after the U.S. Supreme Court upheld the amendment in 2005.
"This action (the arrival of military recruiters on campus) causes me deep distress," Kagan wrote in October 2003. "I abhor the military's discriminatory recruitment policy. (It is) a profound wrong — a moral injustice of the first order."
HRC's Solmonese said, "We applaud Elena Kagan's vocal opposition to the Solomon Amendment and the discriminatory Don't Ask, Don't Tell law."
In April, CBSNews.com mistakenly called Kagan "openly gay" and, in an addendum to that post, also called her "apparently still closeted." The network later deleted the column because of its "irresponsible speculation."
The Washington Post reported April 16 that an unnamed Obama administration official said "Kagan is not a lesbian." On May 13, Politico.com reported that it had talked to some of Kagan's friends and they confirmed that she is "not gay."
Richard Socarides, former President Bill Clinton's gay White House special assistant, told CNN on May 10 that Kagan is "a brilliant, pragmatic progressive who is intent on hearing all sides to fashion a solution that works for the most amount of people."
By Rex Wockner