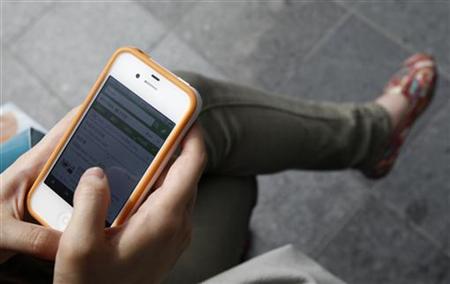 Curtain up, light the lights — and charge the phone!
The Broadway League, the national trade association for the Broadway industry, has launched its new ILoveNYTheater iPhone, iPad and iPod Touch app just in time for the annual Tony Awards ceremony on June 12.
Based on the league's ILoveNYTheater.com web site, the app allows theatergoers to buy tickets in real time for shows, provides starting and running times for all productions, as well as theater locations, theater district hotel and dining options, and links to social media.
"It's becoming easier and easier for theatergoers to get the best seats at the best prices from official sources," said Charlotte St. Martin, the League's executive director.
The app is free and there is no broker markup for tickets. Seats are allocated directly from the theaters' official ticketing agencies, which charge the same flat fee as for telephone or Internet sales.
The mobile companion to the league's Web site also features Broadway news, Google map integration and a full running schedule for the coming week.
There is no Android version of the app. But the league said it plans to develop one along with an enhanced mobile version of ilovenytheater.com.
St. Martin said seats are available at every price point, from premium tickets to student rush tickets, and are easy to buy.
The new app is one of several theater apps such as iBroadway, BroadwayWorld.com and TheaterMania.com.
In the 2009-10 season, just over one-third of theatergoers bought their tickets online — a 363 percent increase from 10 years ago.
NEW YORK (Reuters Life!)