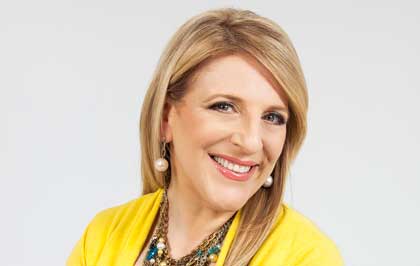 Lisa Lampanelli, Americas' sweetheart and Comedy's Lovable Queen of Mean, recently challenged the hate group-Westboro Baptist Church head on! She pledged to donate $1000 for every Westboro Baptist Church wacko member that protested her recent show in Kansas. That resulted in a $50,000 check to the Gay Men's Health Center-NYC .
In support of Ms. Lampanelli's brilliant strategy M2 will donate an additional $5.00 for every bottle sold during until July 15th, 2011. Use Code: LISA
"Lisa Lampanelli is brilliant and we are honored she is tweeting about our premium products, M2 Lubricants," states Matt Rowley, Vice President of Panic, Inc. "Her generous and ingenious strategy in dealing with Westboro inspired us to give even more back to the community," Rowley said.
Ms. Lampanelli recently starting tweeting about M2 Lubricants, an ultra-premium product line that is affordable AND plows profits right back into the community — www.m2lubricants.com
Follow @Lisa Lampanelli and @M2 Lube on Tweeter or FaceBook and receive free codes for discounts and specials with M2 Lubricants.
About the Lube
M2 was designed for use with anal and vaginal penetration, sex toys, masturbation, partner sex, to enhance climax, and more. It has two formulations: Unification (made with four distinct silicones) and Invigoration (water-based). Manufactured in the USA at an FDA approved facility, M2 lubricants are made with natural and pharmaceutical-grade ingredients. All M2 products are cruelty-free, paraben-free, and 100% guaranteed. Each comes in 16 and 32-oz plastic bottles and is available at www.m2lubricants.com.
About M2 Lubricants
As part of its core mission, M2 donates 10% of gross sales to groups on the frontlines working towards equality. We are committed to supporting the gay community in the fight for healthy living and justice for all. M2 Lubricants (www.m2lubricants.com) is a subsidiary of Panic, Inc., a privately owned company located in San Diego, California. Panic affiliated companies have been in business since 1999.
San Diego-June 16, 2011 —
Visit our other websites at
Juntoslubricants.com
and slamavshot.com.