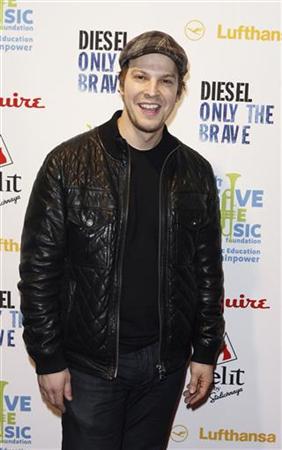 Singer Gavin DeGraw, whose hits include "I Don't Want to Be," suffered a broken nose and was hospitalized after he was attacked by a group on a New York City street.
It was not clear what led to the attack in the city's East Village, or how many individuals assaulted DeGraw, New York police spokesman Lieutenant John Grimpel said. He said the attack happened in the early morning hours on Monday.
A representative for the 34-year-old DeGraw issued a statement saying, "Gavin DeGraw was assaulted late Sunday night and taken to the emergency room at Bellevue Hospital by ambulance. He is currently under observation."
DeGraw was listed in stable condition at Bellevue Hospital Center after suffering the broken nose and facial cuts in the attack, Grimpel said. The identities of the singer's attackers remain unknown, he added.
DeGraw had just left a group of his friends when he was assaulted, Grimpel said.
No further details were available.
The singer/songwriter, who was born in New York state, got his start playing in nightclubs in and around Manhattan and hit it big when "I Don't Want to Be" was chosen as the theme song for television drama, "One Tree Hill." His other top songs include "Chariot" and "Follow Through."
NEW YORK (Reuters) – (Reporting by Alex Dobuzinskis and Bob Tourtellotte: Editing by Cynthia Johnston)