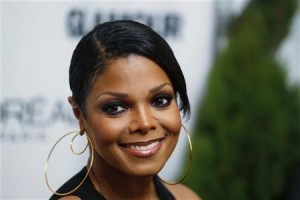 Singer Janet Jackson said on Monday she would not attend her brother Michael Jackson's tribute concert because it coincides with the trial of the singer's doctor.
"Because of the trial, the timing of this tribute to our brother would be too difficult for me," Janet Jackson said in a statement.
Jackson's mother Katherine and his sister LaToya have backed plans for the "Michael Forever Tribute" concert in Wales on October8. But the event is opposed by brothers Randy and Jermaine and some fans are unhappy with the organization of the event.
Christina Aguilera, Cee Lo Green and Smokey Robinson are due to headline the concert. Janet Jackson was not scheduled to perform and her representatives said she had issued the statement in response to media queries about her presence.
The concert will take place in the middle of the high-profile trial in Los Angeles of the "Thriller" singer's physician, Dr. Conrad Murray. Murray is accused of giving Jackson a lethal dose of the anesthetic propofol and failing to monitor him properly, leading to his death in June 2009.
Randy and Jermaine Jackson, along with several Michael Jackson fan clubs have also said the timing of the tribute is inappropriate given the trial. Opening statements are expected to begin on September 27 and the trial is likely to last 4-6 weeks.
Conrad Murray has pleaded not guilty to involuntary manslaughter and faces a four year prison term if convicted.
LOS ANGELES (Reuters) – (Reporting by Jill Serjeant; Editing by Zorianna Kit)