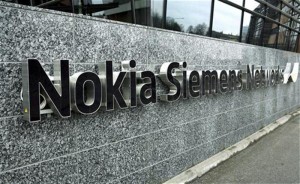 Struggling telecoms gear maker
Nokia Siemens
Networks is to axe 17,000 jobs, or 23 percent of its workforce, to save about 1 billion euros ($1.35 billion) a year.The venture of Finnish group Nokia and German conglomerate Siemens will now focus on mobile
broadband
gear and services.
Nokia Siemens Networks has struggled for profitability since it was formed in 2007 because of tight spending by operators and fierce competition from rivals Huawei and Ericsson.
In the third quarter, the venture made an underlying operating profit of 6.0 million euros on sales of 3.41 billion.
"This is a big move. I believe the goal is an IPO," said Swedbank analyst Jari Honko. "That cannot be done with the current structure and operation models."
The venture raised 1 billion euros to finance the restructuring in late September from its parents, which both put in an additional 500 million. Nokia Siemens Chief Executive Rajeev Suri said they would not need any further financing at this stage.
The parents have said they want to make the venture more independent, seeing a listing as one of the options within a few years.
"As we look toward the prospect of an independent future, we need to take action now to improve our profitability and cash generation," Suri said in a statement.
As its business focus shifts to mobile broadband, the company will exit several smaller businesses mostly related to fixed line telecommunications.
Suri said the company will focus on where it has scale adding, "We are a strong Number 2 in mobile broadband."
Shares in Nokia were 1.3 percent firmer at 4.24 euros by 1342 GMT.
HELSINKI (Reuters) – By Tarmo Virki, European Technology Correspondent