The MISTER GAY GREECE FOUNDATION is not a simple beauty contest. It aims to highlight the proudest gay man in Greece, the man who will represent worthily the image of the modern gay man. The man who will make the whole of the Greek lgbt community proud for his representation.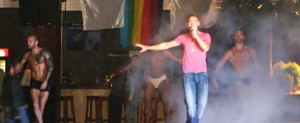 The finalists will compete for the titles of Mister Gay Greece, Mister Gay Greece runner up, Mister Gay Athens, Mister Gay Tourism, Best Male Face of the Year & Best Male Body of the Year. In total 6 titles will be offered to the finalists and make them feel even more proud and confident by winning big prizes.
The semi-finals will be held in May 2012, in Athens and Thessaloniki and the selected team of the 12 GREEK GODS (finalists) will not be announced to the public before the start of the Grand Final, in June 2012. All finalists will be hosted at an Athens central luxury hotel for 3 nights, included all meals (breakfast, lunch & dinner).
NIKOS APOSTOLOPOULOS, the famous Greek fashion designer, has already committed to design the costumes of the competition . So, the finalists of the contest will have the opportunity to present to the Athens crowd the new collection. The spectators will have the chance to attend an amazing fashion show by NIKOS APOSTOLOPOULOS from his 'Summer Collection 2012' apart from the contest for the proudest gay man in Greece.
TOLIS SKOULARIOTIS, the most subversive creative artist in Greece is going to be the creative director by presenting the summer collection TOLIS BITCHWEAR 2012.
The presentation of MISTER GAY GREECE 2012 Grand Final will be also held with the use of the sign language . The annual event will allow all people in the Deaf community to participate and attend, since the live presentation of the Grand Final will be in Greek, English and sign language. In this way, the MISTER GAY GREECE 2012 contest takes a lead, against all discrimination .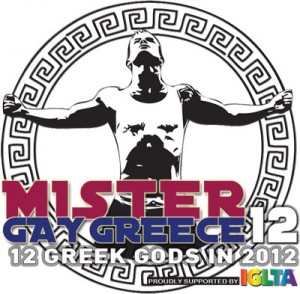 The Grand Final of MISTER GAY GREECE 2012 will be held on SUNDAY JUNE 10th at S-Cape Club, the biggest gay club in Athen.
If you have a business or magazine and would like to cooperate with the institution MISTER GAY GREECE 2012 as MEDIA SPONSOR, TITLES SPONSOR or GOLD SPONSOR, please send e-mail at info@mistergay.gr.
Source: News Release