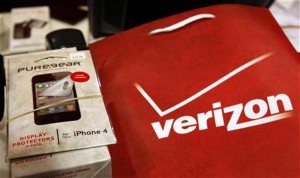 The telecommunications regulator is looking into a Verizon Wireless decision to charge $2 for one-time online and telephone bill payments.
"On behalf of American consumers, we're concerned about Verizon's actions and are looking into the matter," an official for the Federal Communications Commission said on Friday.
The day before, Verizon Wireless had said it would start charging the $2 fee on January 15, causing a storm of criticism from customers and industry commentators.
Verizon Wireless is a venture of Verizon Communications Inc and Vodafone Group Plc.
NEW YORK (Reuters) – (Reporting by Sinead Carew; Editing by Gerald E. McCormick)