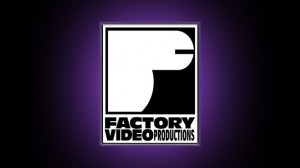 Factory Videos Inc. has announced the return of two creative talents of the porn world back to Factory.
Leif Gobo, veteran of nearly 20 years of adult video production with companies that span the range of gay porn. His skills and production values have gained him notice among the biggest names in gay porn. His love of sweaty sordid man sex has gained him a horny hoard of fans that have followed his every move over the years. Leif is known for his high quality feature productions. Leif Gobo has directed for many big studios, including Falcon and Raging Stallion among many more.
The notorious Damon Dogg, formerly of Treasure Island Media, began his career in porn with Factory Videos back in 2001. Damon Dogg has since been influential in the direction of reality based gonzo style bareback porn. Plowing down boundaries and previously "untouchable" topics in documenting sleazy man sex. Today Damon is working with Factory Video producing his new studio "Damon Dogg's Cum Factory". Damon is also joining our traveling production team to assist in finding the sleaziest men in the US.
"Having the best directors on our staff has always been an important key to our success. With the addition of these two directors our company, we can not only continue to produce 1 new DVD a week, but also offer our web site members exclusive web content." says studio owner, Scott Morris. "Bringing these two industry veterans back to Factory Video has been a great pleasure."
Factory Videos based in San Francisco, currently has 10 full time employees on staff. Factory has been continuing to grow steadily since starting in 1998. We have a collection of over 350 DVDs and 8 commerce web sites. The company also offers an affiliate program, Dickbank.com. The company has also grown to include CumHunt.com, and hook up site, and CumUnion.com a monthly international sex party.