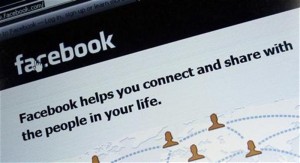 A Marine who posted on Facebook that he would not follow orders from President Barack Obama should be dismissed from the military with a less-than-honorable discharge, a Marine Corps review board ruled.
Gary Stein, 26, did not comment on the ruling issued late Thursday, one day after his lawyers unsuccessfully sought to delay the review board by seeking an injunction in federal court in San Diego.
The Marines' recommendation to administratively discharge Stein came after a 13-hour hearing and an hour of deliberation by the panel. It will be submitted to Brigadier General Daniel Yoo, the commanding general of the Marine Corps Recruiting Depot, where Stein is stationed.
Yoo has not said what action he plans to take, if any. He is expected to make a decision within 30 days, according to Major Mike Armistead, a Marine Corps spokesman.
Any discharge from the military that is not honorable can mean the loss of benefits available to most U.S. military veterans.
Stein, who is a meteorologist at Camp Pendleton, served nearly nine years, including a tour of duty in Iraq. He was due to either re-enlist or end his enlistment at the end of July, according to court documents.
Stein had posted comments saying he would refuse to obey orders from the president, who is the commander-in-chief of the military, on a Facebook page called the Armed Forces Tea Party page.
He later removed the comments and said he meant only unlawful orders. In 2010, he got in similar trouble with the Marine Corps and was advised to post a disclaimer that the Armed Forces Tea Party is not affiliated with the Armed Forces.
He also posted comments to a Facebook network called METOC, which is limited to active duty meteorologists and oceanographers, where he described Obama as an enemy to America. Those comments were the basis for some of the allegations reviewed by the board.
Marines and all other military members swear an oath to defend the Constitution of the United States as well as to follow the Uniform Code of Military Justice, which restricts political activities while in uniform. Off-duty, out-of-uniform actions are far less restricted, but there are limits.
A coalition of attorneys support Stein, saying in a written statement that the First Amendment guarantees his freedom of speech.
SAN DIEGO (Reuters) – (By Marty Graham; Editing by Greg McCune and Stacey Joyce)