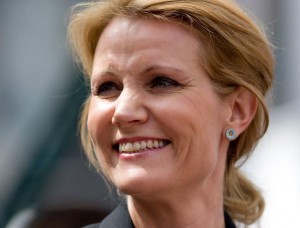 Denmark is set to become the latest European country to allow same-sex marriage with legislation expected to pass through the Danish Folketing with an overwhelming majority this evening.
In 1989 Denmark became the first country in the world to introduce civil partnerships. Today it will join an increasing number of countries that have introduced full marriage equality for same-sex couples.
Seven other European countries have already introduced same-sex marriage, including Spain, Sweden, Norway, Belgium, Iceland, Portugal and the Netherlands.
Prime Minister Helle Thorning-Schmidt welcomed the move as 'historic'; "Twenty-three years ago, Denmark was the first country in the world to allow registered partnerships between homosexuals. Today we allow homosexuals to marry, on an equal footing with all others. I am glad that there is now a large majority in the Folketing, which supports this historic decision."
Manu Sareen, Minister for Equality and Church Affairs, told Politiken newspaper; "In 1989 people were given the opportunity to register their partnership at city hall but now that we have given them the opportunity to get married, we have lifted equality to a whole new level. Couples of the same sex will be put on the same footing as couples of different sex and that is a huge change."
Campaigners in Scotland believe that the move will increase pressure on the Scottish Government to bring forward legislation.
Tom French, Policy Coordinator for the Equality Network, said; "Now that nearly every country around us has introduced equal marriage we hope that the Scottish Government will soon bring forward legislation to give same-sex couples in Scotland the same basic rights that are already enjoyed by our closest European neighbours."
The Scottish Government public consultation on same-sex marriage closed in December with over 50,000 responses. The consultation responses are currently being analysed and the Government is expected to make a decision on whether to introduce legislation later this month.
Opinion polls suggest a majority of Scots support equal marriage, including the Scottish Social Attitudes Survey 2010 which indicated 61% support versus 19% opposition. This included a majority of respondents following all the major faiths and political parties in Scotland.