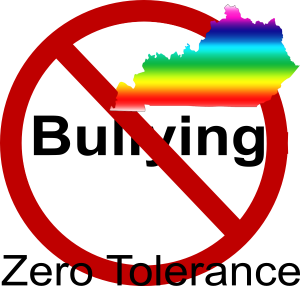 After a rare double committee vote–one virtually in secret–the Kentucky Senate passed Senator C.B. Embry's anti-transgender "Bathroom Bully Bill" Senate Bill 76 with a vote of 27-9 after lengthy debate. Three Republicans joined Senate Democrats opposing the bill, including Senator Jared Carpenter (Berea), Senator John Schickel (Union), and Senator Julie Raque Adams (Louisville). The legislation will now move to the Kentucky House.
"What an embarrassment the Kentucky Senate has made of our commonwealth today," shared Fairness Campaign director Chris Hartman. "The chamber has made headlines prioritizing a bill in its Education Committee that does nothing but further marginalize one of Kentucky's most vulnerable populations. The Senate has acted shamefully this week."
The Kentucky Fairness Coalition, including the ACLU of Kentucky, Fairness Campaign, Kentucky Commission on Human Rights, and Lexington Fairness has rescheduled its snowed-out Statewide Fairness Rally for Thursday, March 5, 11:30 a.m. in the Capitol Rotunda. Advocates will rally in support of Statewide Fairness Senate Bill 156 and House Bill 379 and against "Bathroom Bully Bill" Senate Bill 76.
Source: Fairness Campaign news release