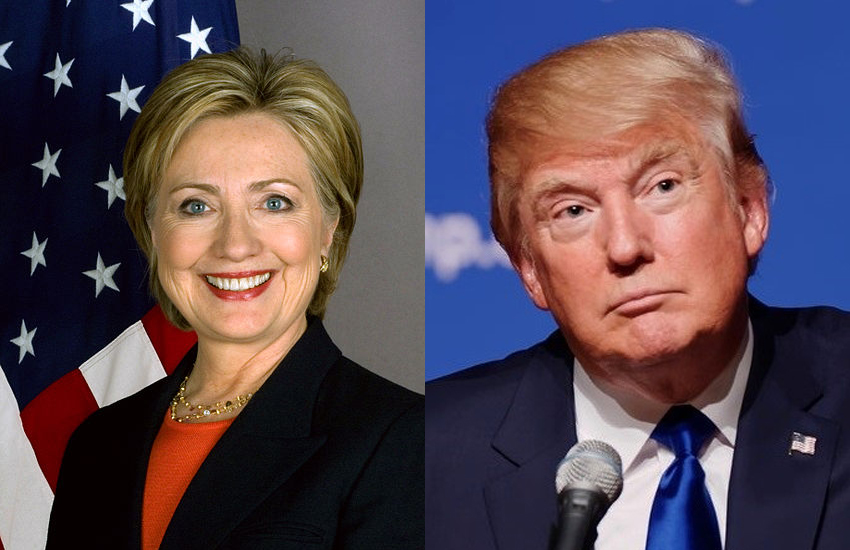 It should surprise no one that Donald Trump and Hillary Clinton have two different visions for the US Supreme Court and same-sex marriage. These differences were on display during the second presidential debate, held at Washington University in St. Louis.
Last night's debate (9 October) was a town hall event; selected members of the audience asked the candidates one question. According to debate co-host Anderson Cooper, people 'were chosen by the Gallup organizations. They are all from the St. Louis area and told Gallup they haven't committed to candidate.'
Audience member Beth Miller asked both candidates what they would 'prioritize as the most important aspect of selecting a Supreme Court justice.'
'I want a Supreme Court that will stick with Roe v Wade and a woman's right to choose and I want a Supreme Court that will stick with marriage equality,' Clinton said.
Roe v Wade is the 1973 case that made abortion rights legal in the US.
Clinton took her challenger to task for his list of potential high court nominees released last month. According to NPR, the names are 'bedrock conservatives, many with records hostile to abortion rights, same-sex marriage and federal regulations.'
'I think that would be a terrible mistake and would take us backwards,' Clinton said.
Trump is looking for a judge who will mirror Justice Antonin Scalia, who died this past February.
Full story:
Source: Clinton calls for a pro-marriage equality Supreme Court