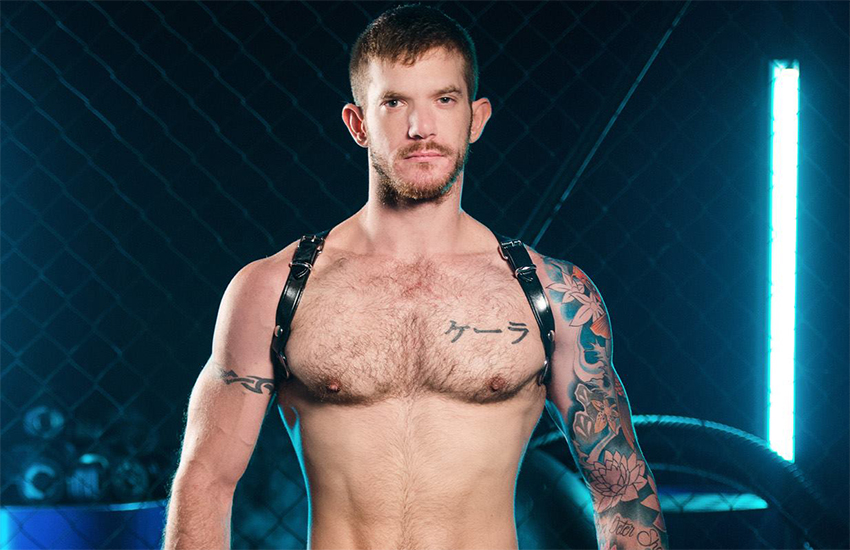 Many studies have found that gay men are disproportionately affected by drug and alcohol problems.
In recent years, drugs such as crystal meth and GHB have seen a rise in use on the gay scene – first in clubs but more lately more often in sex settings such as private 'chemsex' parties.
That some porn stars should indulge in drugs is nothing new, but now one Australian adult entertainer has spoken out in an exclusive interview with Star Observer.
Skippy Baxter used to be a nurse before he began making adult entertainment movies. He's now appeared in over 30, but has put his acting on hold while he 'gets his shit together.' He says that he first used crystal meth two and a half years ago at a sex party.
'It started probably about two and a half years ago when I was at a sex party and some guys were doing it. They asked if I wanted to slam some meth, and I said 'what is that?'
'They said, "well you inject it." I said, "sorry no, it's not for me" but they talked me into it – they said "if you don't like it, you don't ever have to do it again, it's just a once off thing. Just see if you like it."
'I tried it and it was probably the best experience I've ever had, it was incredible the feeling but the comedown was just horrific and they didn't explain to me what that would mean and I swore I'd never touch it again.
'But everywhere that I went to have sex it was just prominent, everybody was doing it so I kind of got swept up into the shitstorm of using it.
Full story:
Source: Gay porn star speaks candidly about recovering from crystal meth addiction