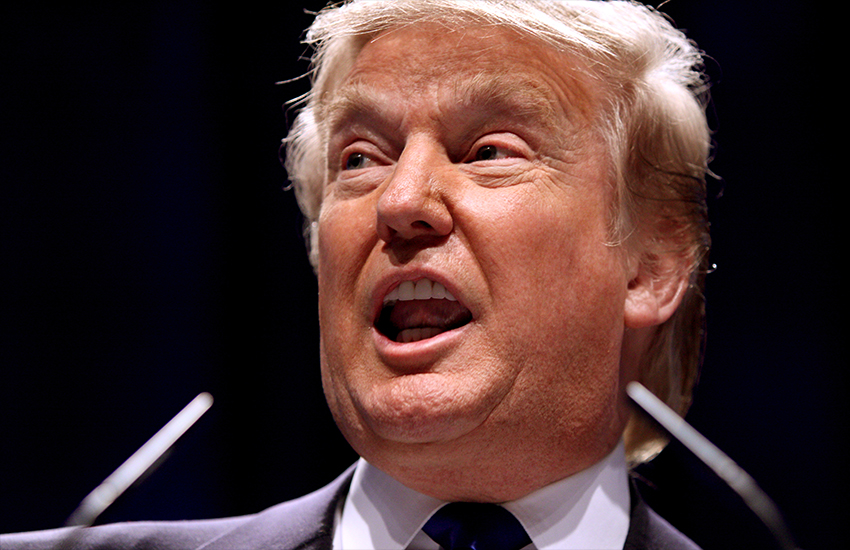 Presidential nominee Donald Trump does not have the support of the Log Cabin Republicans. The LGBT political group made its announcement today (22 October).
'Mr. Trump is perhaps the most pro-LGBT presidential nominee in the history of the Republican Party,' the organization said in a statement. 'His unprecedented overtures to the "LGBTQ community"—a first for any major-party candidate in our nation's history—are worthy of praise, and should serve as a clarion call to the GOP that the days of needing to toe an anti-LGBT line are now a thing of the past.'
However, LCR is concerned about the people the GOP leader has at his side.
'As Mr. Trump spoke positively about the LGBT community in the United States, he concurrently surrounded himself with senior advisors with a record of opposing LGBT equality, and committed himself to supporting legislation such as the so-called "First Amendment Defense Act" that Log Cabin Republicans opposes.'
While not mentioned in the statement, Trump's running mate Mike Pence has a history of standing for anti-gay equality measures. Last year, the Indiana governor signed the Religious Freedom Restoration Act into law. It allows businesses, and individuals, in the state to deny services to LGBTI people.
Full story:
Source: Log Cabin Republicans refuse to endorse Donald Trump