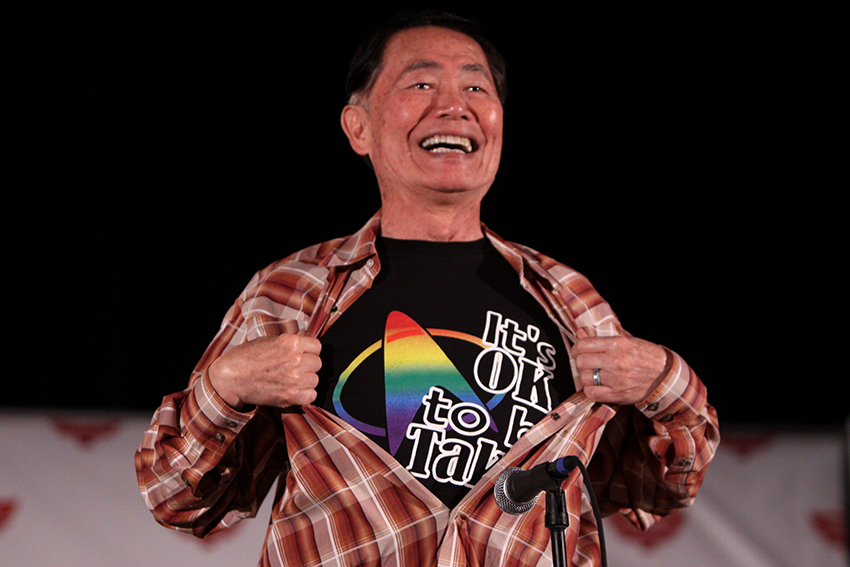 George Takei cannot wait to see Star Trek: Discovery's gay character when it airs next year.
Speaking at the Unforgettable Gala, the Sulu actor said he was 'eager' to see Anthony Rapp as Lieutenant Stamets.
This summer Takei was attacked for saying he disagreed with making his character Sulu, played by a different actor in Star Trek Beyond, gay in the new film.
'When I was informed they were making Sulu gay, I said, "It's wonderful that they can deal with the gay issue. But honor Gene. It's not about me. It's about Gene's vision and respect him and respect the characters that he created.".'
Takei said he asked the producers to make a new character, with its own history, who were open about their sexual identity.
'Create a new character and make him or her gay with the issues he or she might have to deal with in the 23rd century. That would be exciting. That would be paying tribute,' he said.
Source: George Takei cannot wait to see Star Trek: Discovery's gay character