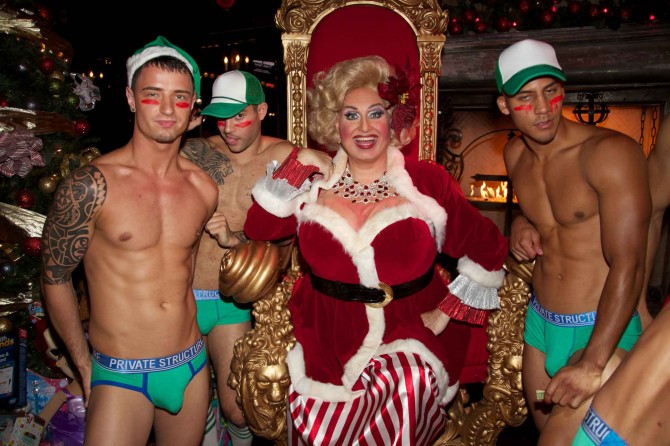 With the 2016 holiday season arriving, the time has come again for gatherings of family and friends, epic feasts, gift exchanges and the occasional sing along. Holiday movies have also become essential to the end of year celebration, and contrary to popular belief, a number of them have LGBTQ themes.
We here at Queerty took the liberty of assembling a list of ten of the most noteworthy.
So, have a look at 10 Holiday Movies that Promise a Gay Old Time…
1. Rudolph The Red-Nosed Reindeer
The perennial holiday favorite comes as standard viewing on most Christmas special lists, and one catering to LGBT interests is no different! Rudolph has aired for more than 50 years, becoming the most watched Christmas special in history, and shows no signs of going out of fashion. In that sense, it offers nostalgia to most of the Christmas-celebrating American population, who can recall the memories of watching the show and anticipating the joys of the holiday season.
For an LGBT audience though, Rudolph The Red-Nosed Reindeer has a special interest. One of the recurring themes in the story is that of alienation—Rudolph gets bullied by the other reindeer for being different, while Hermie the Elf lost his job in Santa's workshop for having different interests. Rudolph, Hermie, bearish prospector Yukon Cornelius and the yeti-like Bumble form a community with the ghettoized residents of the Island of Misfit Toys. Their positive actions not only end up saving Christmas, but also teach the other North Pole residents the value of celebrating diversity.
Full story:
Source: 10 classic holiday movies that promise a gay 'ol time