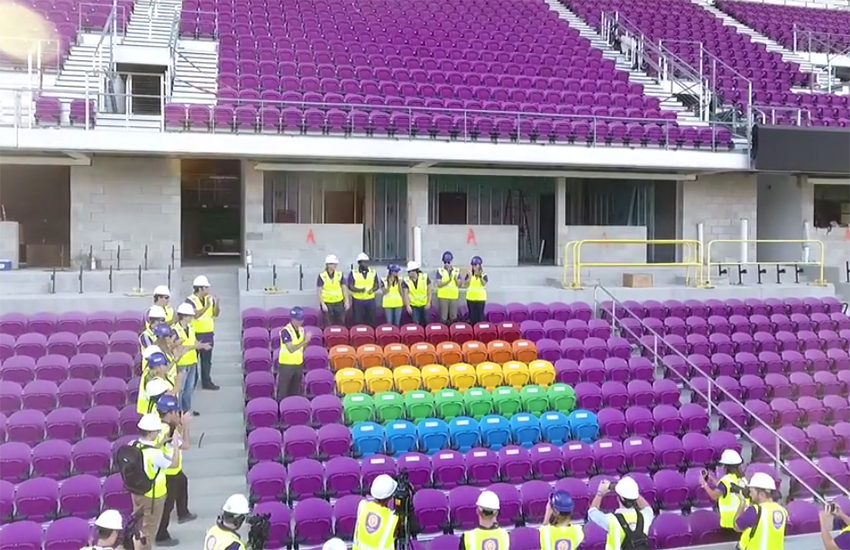 Orlando City president Phil Rawlins has unveiled 49 rainbow seats honoring the 49 victims of the Pulse nightclub shooting.
The seats, honoring the people killed at the gay nightclub on 12 June, are in section 12 of the Lions' new stadium set to open in March at the start of the 2016 Major League Soccer season.
'Just over six months ago on June the 12th, there was the senseless loss of 49 lives at the Pulse Nigthclub,' Rawlins said in a video of the private ceremony the club released.
'And as a sports, as a community, as a soccer club, we responded to that tragedy in the very best possible way.
'And it was my belief, I know it's your belief as a club, that this sport can lift up a community and help to heal a community.
He added: 'We made a commitment on that day that, which is that we would commemorate, forever, in the new stadium a memory of the 49 victims that lost their lives that day. And today we're here to do that.
Full story:
Source: Orlando soccer club unveils 49 rainbow seats to honor victims of Pulse shooting