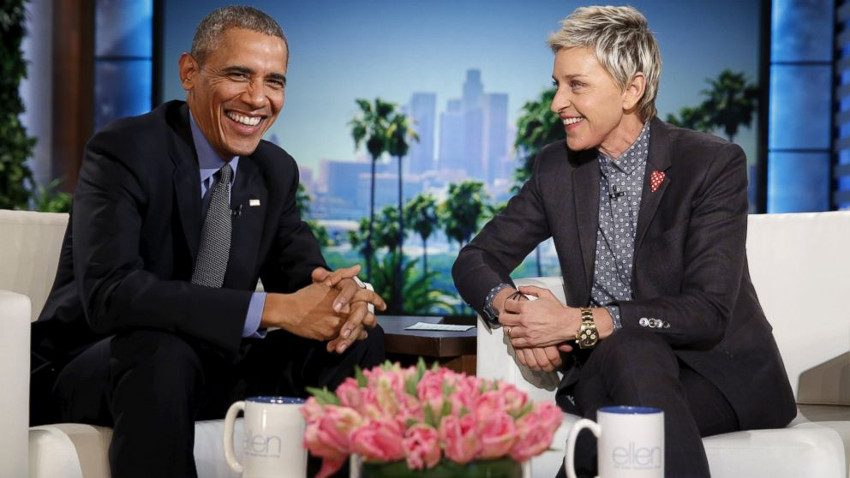 They danced, they did push-ups, they had some good chats.
Ellen DeGeneres looked back on eight years of visits with outgoing US President Barack Obama and First Lady Michelle Obama on her show today.
In addition to dancing and comedy clips, we also see DeGeneres paying tribute to Obama on the day he came out publicly in support of same-sex marriage.
'It takes a brave man to take a stand like this,' she said on that day in 2012.
DeGeneres also got serious and said today of the outgoing president: 'I want to personally thank him for changing my life. I am a legally married woman because of him and so is my wife.
'His courage and compassion created equality for everyone. He moved us forward and made more happen in the past eight years than I ever dreamed possible. I love him, I love Michelle.'
Read More: WATCH: Ellen DeGeneres pays sweet tribute to the Obamas