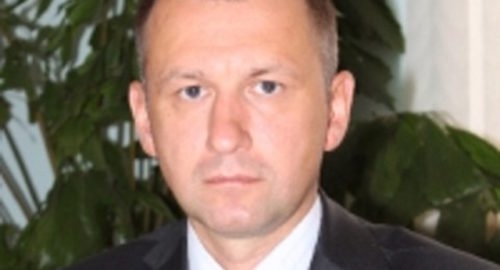 The mayor of a small city in Russia has declared his town a "gay-free zone" and prevented two LGBTQ activists from entering.
Svetogorsk is a city of 15,000 on the Russian border with Finland, where special passes are required to enter the town because of its location on the European Union border.
Two LGBTQ activists were coming to walk around the city and meet with the mayor after Svetogorsk had been declared gay-free. They were accompanied by TV journalist Yevgeny Zobnin. At a border post, the two activists were removed from the bus coming from St. Petersburg and detained.
47news reported that Mayor Sergey Davydov said that the activists were expelled from the city because they did not have permits to enter the town.
Another four activists, this time with permits, were also expelled from the city, reports Meduza, because they walked around the city instead of going directly to the border.
Davydov said that it all started when he was scandalized by penis shaped lollipops at a bakery.
He then asserted that "There are and will be no gays" in the city.
"Did you ever see a gay parade in Svetogorsk?" Davydov asked. "Just show me one gay and then we'll talk about it. I offer this every day but nobody ever comes."
It's easy to imagine why none of the LGBTQ people in the city would come out to this mayor.
The mayor has received support for his declaration from mayors of neighboring towns and has been mocked on the internet. One commenter wrote, "I have always known that military men are a bit simple-minded, but not to such an extent."
Source: Russian mayor blocks activists from entering, saying town is a 'gay-free zone'