England's Court of Appeal ruled Dec. 15 that a Christian marriage registrar who was disciplined for refusing to register gay civil partnerships was not a victim of religious discrimination.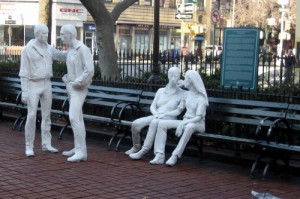 Lillian Ladele also had claimed that local authorities in the London borough of Islington shunned and ridiculed her because of her religious convictions.
She quit her job at Islington Council in September.
Ladele initially won her case before the Central London Employment Tribunal, but the decision was overturned by the Employment Appeal Tribunal and that ruling now has been upheld by the Court of Appeal.
The court said "the requirements of a modern liberal democracy, such as the United Kingdom, include outlawing discrimination in the provision of goods, facilities and services on grounds of sexual orientation, subject only to very limited exceptions."
Ladele plans to appeal to the Supreme Court.
By Rex Wockner