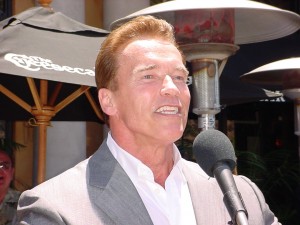 Anti-same-sex-marriage activists filed suit in California's 3rd District
Court of Appeal in Sacramento on Aug. 30 in an attempt to force Gov.
Arnold Schwarzenegger and Attorney General Jerry Brown to defend
Proposition 8 in the federal case that has been appealed to the 9th U.S.
Circuit Court of Appeals. But it wasn't to be. Three days later, 3rd
District Presiding Justice Arthur Scotland issued an order summarily
denying the petition without comment.
Brown and Schwarzenegger and all other defendants in the federal case have
refused to join the appeal of U.S. District Judge Vaughn Walker's Aug. 4
decision that Prop 8 violates the U.S. Constitution. That has left the
people who put Prop 8 on the ballot, ProtectMarriage.com, as the only
appellants. But as "defendant-intervenors" in the case, it is unlikely
they will be found to have legal "standing" to pursue the case at the 9th
Circuit.
If they don't have standing, the federal case could be over, as it would
have no defendants, and Walker's ruling could take effect, making same-sex
marriage legal again in California. Or, the standing issue could be
appealed to the U.S. Supreme Court, though it probably would be a tough
sell there. The 9th Circuit could make the decision on standing as early
as December.
The Pacific Justice Institute had asked the state court for an emergency
order forcing Brown and Schwarzenegger's hand. The move was considered to
be a long shot, as a state court would be unlikely to attempt to order the
governor and attorney general to defend a state constitutional amendment
that they believe violates the federal Constitution.
Such a move could be an inappropriate intrusion by the judicial branch of
state government into the affairs of the executive branch, a violation of
constitutional "separation of powers." It also would have represented an
unusual attempt to use a court-issued "writ of mandamus" to control
matters that are within an official's discretion. Mandamus is supposed to
be confined to matters of nondiscretionary duty.
If Protect Marriage is found to have standing to appeal the federal case,
or if Schwarzenegger or Brown appeals, or if Imperial County succeeds in
its long-shot attempt to become a defendant, then the federal case will
proceed at the 9th Circuit and likely end up at the U.S. Supreme Court.
It has been thought that the American Foundation for Equal Rights and
famed attorneys Ted Olson and David Boies, who brought the federal case
against Prop 8, want to take it to the nation's top court. If so, Brown
and Schwarzenegger's refusals to defend Prop 8 combined with Protect
Marriage's standing problem have thrown a wrench into that presumed plan
and the possibility of getting a ruling from the U.S. Supreme Court that
might lead to legalization of same-sex marriage nationwide.
California gay leaders have said they'd be perfectly happy for the federal
case to end before it starts at the 9th Circuit, with the final result
being that Prop 8 is stricken from the state constitution and California
gay couples can again start marrying.
While such an outcome would victoriously fulfill Olson and Boies' duty to
their clients, who are same-sex California couples wishing to marry, it
would be a disappointment to anyone with national hopes for the case. For
their parts, Olson and Boies seem ready for both possibilities. They are
simultaneously arguing that Protect Marriage lacks standing to appeal —
i.e., arguing to end the case in December, leaving it to apply only in
California — even as the case appears to be structured with an eye to its
ending up at the Supreme Court. Calls to AFER regarding the dual strategy
were not returned by press time.
Equality California denounced the lawsuit aimed at forcing Brown and
Schwarzenegger's hand.
"This is an outrageous attempt to try and force elected officials who have
sworn to uphold the United States Constitution to defend a law that the
federal court has found to be unconstitutional," said EQCA Executive
Director Geoff Kors. "It demonstrates their acknowledgement that the
proponents of Proposition 8 lack standing to appeal, that the case should
be dismissed and loving same-sex couples should be allowed to exercise
their constitutional right to marry."
Courage Campaign Chairman Rick Jacobs had harsher words for the Pacific
Justice Institute.
"With California laying off teachers, police and firefighters amidst an
unprecedented budget crisis, it is the height of hypocrisy for so-called
'conservatives' to demand that California taxpayers foot the bill to
defend a discriminatory law that has already been declared
unconstitutional in federal court," he said. "This frivolous action shows
just how out of touch and desperate those who seek to limit the freedoms
of loving American families have become."
By Rex Wockner