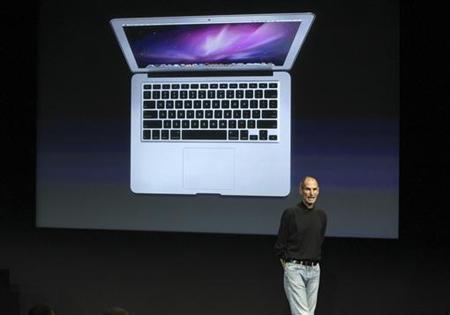 Apple Inc will start selling its latest Macbook Air in late June with 380,000 units as the first shipment, Taiwan's Economic Daily said on Tuesday quoting industry sources.
The newspaper said together with the existing model of Macbook Air, 460,000 units were expected to be shipped this month.
In Taiwan, Quanta Computer, the world's top PC contract maker who manufactures for Apple surged 2.5 percent by mid-session on Tuesday after the report. Catcher Technology which does casings for Apple, rose as much, jumping 1.9 percent.
The Economic Daily also reported that the iPad3 scheduled to be launched in the fourth quarter would have image resolution 5-6 times higher than iPad2.
TAIPEI (Reuters) -  (Reporting by Clare Jim; Editing by Jacqueline Wong)