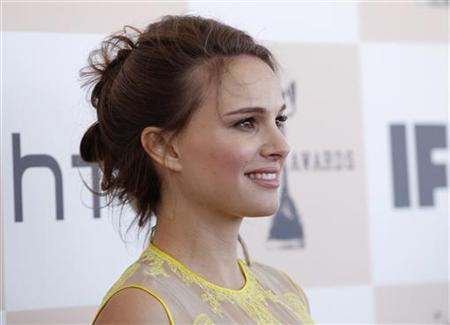 Actress Natalie Portman has given birth to a baby boy fathered by a choreographer she met while she filmed her Oscar-winning role in "Black Swan," People magazine reported on Tuesday.
The report did not say where or when the birth took place, and there was no immediate comment from Portman's publicist.
Portman, who turned 30 last Thursday, announced in December that she was pregnant and planned to marry her boyfriend, French ballet dancer and choreographer Benjamin Millepied.
The two worked together on "Black Swan," in which Portman played a self-mutilating ballerina. She won the Academy Award for her performance in February.
The Israeli-born, New York-raised actress rose to fame playing the preteen protegee of a hitman in "The Professional," and appeared in the "Star Wars" reboots as Luke Skywalker and Princess Leia's mother. She was most recently in theaters with the romantic comedy "No Strings Attached."
LOS ANGELES (Reuters) -  (Reporting by Dean Goodman; Editing by Eric Walsh)