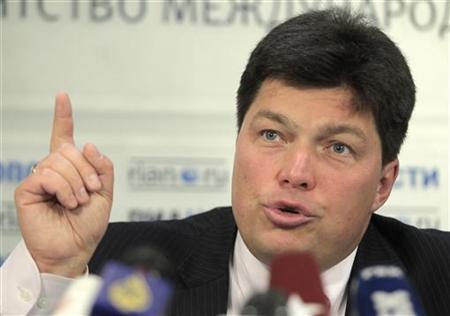 Representatives of Muammar Gaddafi's government are in contact across Europe with members of the Libyan rebellion trying to break his 41-year rule, Russia's envoy to Libya said, citing Tripoli's prime minister.
Mikhail Margelov, President Dmitry Medvedev's special representative for Africa, met Al-Baghdadi Ali Al-Mahmoudi in the Libyan capital on Thursday as part of Moscow's efforts to help end the conflict, which entered its fourth month on Friday.
Speaking to reporters in Tunis on Friday Margelov said the prime minister had told him that representatives from his government were in contact with officials from Benghazi in several European capitals, including France, Germany and Norway.
"The prime minister wanted to tell me that they have a sort of communication channel with the Transitional National Council," Margelov said.
Bernard Valero, spokesman for France's foreign ministry, said he could not confirm that talks had taken place between representatives for the rebels and Gaddafi's regime in Paris, adding that France did not initiate any encounter.
The rebels have said they will not negotiate with Tripoli until Gaddafi and his sons step down.
TUNIS (Reuters) -  (Reporting by Tarek Amara and Nick Vinocur in Paris; writing by John Irish)