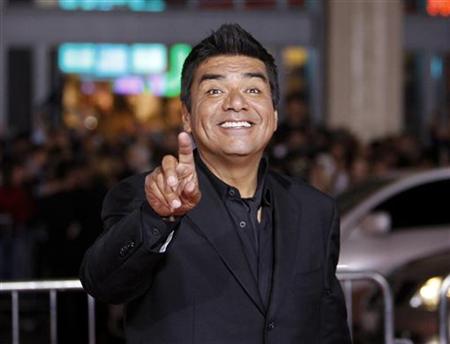 Comedian George Lopez's late-night talk show has been canceled after only two seasons, cable channel TBS said on Wednesday.
The hour-long program, "Lopez Tonight" that first aired in 2009, will not be renewed for a third season, TBS said in a statement.
"TBS has reached the difficult decision not to order a third season of Lopez Tonight. Thursday will be the final episode of the show," a statement said.
Californian-born Lopez, 50, whose Mexican ethnicity has shaped his comedy routines that examine race relations, had sought to reach a diverse audience with the late-night show.
It followed his sitcom, "George Lopez," which ran for five years until 2007 and broke new ground for Hispanics producing and starring in sitcoms.
NEW YORK (Reuters) – (editing by Bob Tourtellotte)