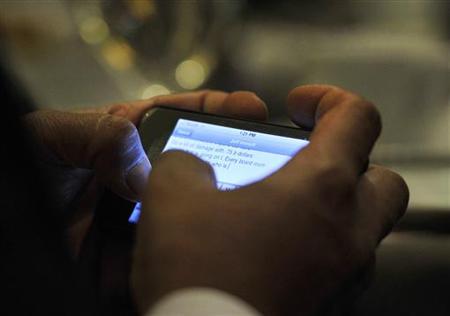 Crowdsourcing tweeters bonding in bromance and tracking cougars earned an official place in the English lexicon on Thursday when
Merriam-Webster
announced the addition of 150 words to its 2011
Merriam-Webster
's Collegiate Dictionary.Social media-influenced terms like "crowdsourcing," which is "the practice of obtaining information from a large group of people who contribute online," joined pop culture-informed words such as "bromance" — a "close, nonsexual friendship between men" and a new definition for "cougar" — a "middle-aged woman seeking a romantic relationship with a younger man."
"From the dramatic events of the Arab Spring to the scandal that brought down Congressman Anthony Weiner, tweet is a word that has been part of the story," said Peter Sokolowski, Merriam-Webster's editor at large.
"Now we feel (these words') meanings have stabilized enough to include them in the dictionary."
Sports fans can now reference terms like "duathlon," a three-part long-distance race where competitors run, bike, and run; and walk-off, "ending a baseball game immediately by causing the winning run to score for the home team in the bottom of the last inning."
New sport "parkour," combining efficient running, climbing and leaping over environmental obstacles, also made the cut.
The latest dictionary will reflect changing parent-child relationships with "helicopter parent," which is "a parent who is overly involved in the life of his or her child," and "boomerang child" — "a young adult who returns to live at his or her family home especially for financial reasons."
President Barack Obama may not be feeling much of an occasion for the "fist bump" gesture he made famous, but he can now find the official definition in Merriam-Webster.
How does a word enter what Merriam-Webster says is the best-selling U.S. dictionary?
"The answer is simple: usage," according to Merriam-Webster.
Editors devote hours each day to monitoring which words people use most often and how they use them in books, newspapers, magazines and electronic publications, says the website of Merriam-Webster, an Encyclopaedia Britannica Company.
WASHINGTON (Reuters) – By Molly O'Toole(Editing by Jerry Norton)