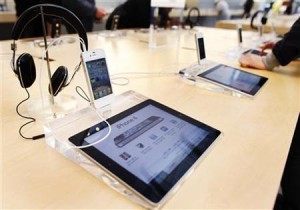 TomTom will expand its offerings to include a satnav application for Apple's iPad, hoping to balance the fast shrinking of its key personal navigation device (PND) market.
TomTom's Thursday launch, at the IFA consumer electronics fair in Berlin, follows smaller rival Navigon, bought by Garmin last month, which already sells a navigation service for iPad.
The iPad, which was launched early last year, still has the tablet-computer market almost to itself. Apple has sold close to 30 million iPads, whose prices start at about $500.
TomTom has forecast that the global PND market will contract nearly 20 percent this year as economic worries hurt demand and consumers turn to free or cheap navigation on cellphones.
To offset the slump in PND sales and reduce its reliance on a single product, TomTom has increased its offerings to include an Apple iPhone app, and it is also due to launch an application for Google's Android platform.
BERLIN (Reuters) – (Reporting by Tarmo Virki; Editing by Steve Orlofsky)