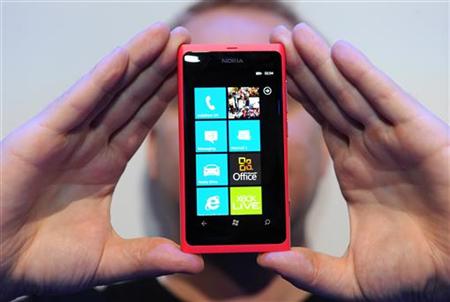 ST-Ericsson won a deal to supply chipsets for future Nokia phones based on Windows software, breaking Qualcomm's monopoly over
Microsoft
's mobile platform.ST-Ericsson said on Wednesday its technology would enable Nokia, the world's largest cellphone vendor, to offer cheaper
Windows Phones
and in new regions.
The news sent shares in the parent companies higher, with Ericsson up 3 percent and STMicro up 4 percent.
"ST-Ericsson have been clear about their intention to become a major supplier to Windows Phone licensees. This is an important validation of their ability to deliver," said analyst John Jackson from CCS Insight. But he was also cautious.
"Of course being named as a supplier does not automatically translate to a volume opportunity. The Windows Phone 7 market is in its infancy," he said.
So far Microsoft has limited the use of its platform to higher-end smartphone models using Qualcomm's Snapdragon processor, limiting the potential audience, but Nokia has said it would seek to offer cheaper models soon.
Nokia last week unveiled its first two smartphone models using Microsoft software. [ID:nL5E7LQ3AS] The models, Lumia 800 and Lumia 710, will use Qualcomm chipsets and many analysts had expected that choice to establish Qualcomm as a main supplier for Nokia smartphones.
Windows Phones have had limited success so far, with Microsoft controlling only 2-3 percent of the smartphone market. But analysts expect to see fast growth for the platform as Nokia has picked it for all its future smartphones.
ST-Ericsson, which has never made a quarterly profit, has been cutting costs since it was formed in 2009 as new products are yet to compensate for declining sales of older chipsets.
HELSINKI (Reuters) -  By Tarmo Virki(Reporting By Tarmo Virki; Editing by Hans-Juergen Peters)