Blue Cross and Blue Shield of Minnesota (Blue Cross) achieved a perfect score on the Human Rights Campaign's (HRC) annual Corporate Equality Index (CEI) for 2012. Blue Cross was among 638 U.S. businesses rated this year, and one of only 190 that received the full 100 points in LGBT-related policies and practices, including non-discrimination and anti-harassment policies, diversity training for sexual orientation, supporting an LGBT employee resource group and engaging in appropriate and respectful advertising/marketing or sponsoring LGBT community events or organizations.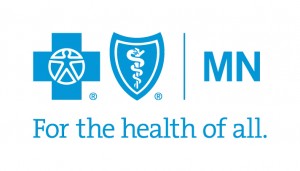 "Blue Cross and Blue Shield of Minnesota is extremely proud to achieve a 100 percent on the Corporate Equality Index," said Colleen Connors, senior vice president of human resources and facilities services. "It is an honor to be named among the nation's leading companies for our commitment to ensuring an inclusive workplace for all employees. Being named a Best Place to Work is important in sustaining a talented workforce at Blue Cross."
The CEI rates companies on 40 specific policies and practices, 32 of which are new or more demanding this year. To achieve a perfect score and the coveted distinction of "Best Places to Work for LGBT Equality," companies must have fully-inclusive equal employment opportunity policies, provide equal employment benefits, demonstrate organizational LGBT competency, evidence their commitment to equality publicly and exercise responsible citizenship.
"Corporate America is leading the charge for equality in the workplace," said HRC President Joe Solmonese. "We commend the businesses that participated in the CEI. They understand that LGBT-inclusive workplace policies are the right thing to do and good business practices."
Blue Cross and Blue Shield of Minnesota, with headquarters in the St. Paul suburb of Eagan, was chartered in 1933 as Minnesota's first health plan and continues to carry out its charter mission today as a health company: to promote a wider, more economical and timely availability of health services for the people of Minnesota. Blue Cross is a not-for-profit, taxable organization. Blue Cross and Blue Shield of Minnesota is an independent licensee of the Blue Cross and Blue Shield Association, headquartered in Chicago. Go to bluecrossmn.com to learn more about Blue Cross and Blue Shield of Minnesota.
SOURCE Blue Cross and Blue Shield of Minnesota