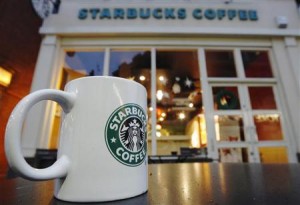 Washington United for Marriage, a broad statewide coalition of organizations, congregations, unions and business associations that will work to obtain civil marriage for lesbian and gay couples in Washington State, today announced that Starbucks, Google, Alcoa and dozens of additional small businesses are supporting marriage equality legislation, SB 6239 and HB 2516.  These companies bring the total number of supportive businesses to over 100, including industry leaders such as Microsoft, Nike and Group Health Plan.
â??We thank Starbucks, Google, Alcoa and the more than two dozen other businesses that recently came out publically in support of marriage equality,â? said Lacey All, Chair of Washington United for Marriage.  â??Marriage equality provides a multitude of intangible benefits to Washington businesses.  Recognizing the relationships of all â?? irrespective of sexual orientation â?? means an open and innovative business climate that ensures fundamental fairness and basic civil rights for all.  The addition of these companies continues to show that momentum in Washington State is on the side of equality for all Washingtonians.â?
At this time, six states plus the District of Columbia recognize marriage for same-sex couples under state law: Connecticut, Iowa, Massachusetts, New Hampshire, New York, and Vermont.  Nine statesâ??California, Delaware, Hawaii, Illinois, Nevada, New Jersey, Oregon, Rhode Island, and Washingtonâ??provide same-sex couples with access to the state level benefits and responsibilities of marriage, through either civil unions or domestic partnerships.  Same-sex couples do not receive federal rights and benefits in any state.
Source: OLYMPIA â?? News Release