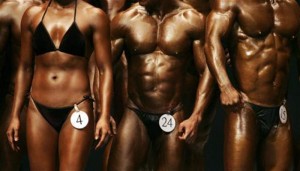 China will ban health supplement makers from naming their products after sex, God or eternal life, state media said on Tuesday, in an attempt to stop an unregulated industry from using vulgarity and superstition to sell pills.
China's State Food and Drug Administration will outlaw words it classed as "vulgar or linked with superstition, such as: sex, God, immortal," from the names of health products, according to the report on official news agency Xinhua.
The report did not say when the ban will take effect.
The terms "powerful", "magical results", "miraculous" and "extraordinary" will also be proscribed, it said.
For years, China has been plagued by a series of cases involving quality concerns over food and drugs that have alarmed many of its citizens.
The government has tried to restore confidence in the country's goods by pledging repeated crackdowns on the loosely regulated food and drug industry, in response to rising consumer complaints about bogus medical guarantees and inadequate drug supervision.
Zheng Xiaoyu, former head of the State Food and Drug Administration, was executed in July 2007 for taking bribes and dereliction of duty after a series of drug safety scandals on his watch.
BEIJING (Reuters) – (Reporting by Sui-Lee Wee; Editing by Daniel Magnowski)