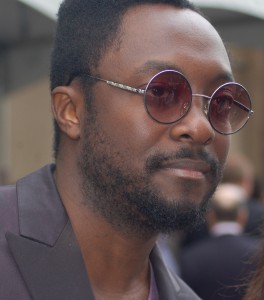 Multi-platinum producer and songwriter will.i.am makes his solo debut as a director with his latest video for his new single "This Is Love." The track, co-produced by will.i.am, Swedish House Mafia's Steve Angello and Sebastian Ingrosso, featuring Dutch born singer-songwriter Eva Simons will be available next month.
"This Is Love" is the follow-up to "T.H.E. (The Hardest Ever)" featuring Mick Jagger and Jennifer Lopez. Both tracks will be available on will's solo release #willpower.
"I'm so proud of my journey and the experiences made possible by you guys. I don't like to use the word fans. I like to use the word fams short for family. This is love. Thank you," said will.i.am.
The seven-time Grammy Award winner, will.i.am is known not only for his work with The Black Eyed Peas, who have sold 31 million albums and 58 singles worldwide, but also for his work with some of the industry's biggest names including Michael Jackson, Rihanna, Usher, Nicki Minaj, Britney Spears, Cheryl Cole, Nas, David Guetta and film composer Hans Zimmer. will.i.am is currently a coach on The Voice UK.