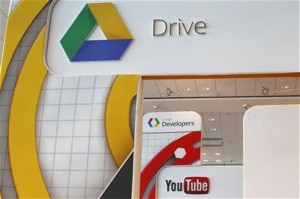 A video-sharing website that allows users to post links to copyrighted videos hosted on third-party sites is not infringing copyright laws, a federal appeals court ruled on Thursday.
The ruling reversed a lower court decision that had temporarily blocked the video bookmarking site myVidster.com from linking to pornographic videos owned by Flava Works Inc.
The decision was a win for Internet giants including Google Inc and Facebook Inc, which had asked the appeals court to overturn the lower court ruling in order to protect innovation on the Web.
The social media site myVidster.com allows visitors to bookmark videos of their choice. Users can watch their embedded videos on myVidster's page through a frame of ads on the site.
Flava Works, which keeps its porn videos behind a pay wall, sued myVidster in 2010 after finding that website users were linking to illegal copies of its copyrighted videos. The suit accused myVidster of helping potential Flava Works customers circumvent the company's pay wall.
U.S. District Judge John Grady in Chicago found in July 2011 that myVidster contributed to infringing activity by encouraging users to share illegal video downloads. But the 7th U.S. Circuit Court of Appeals disagreed.
"As the record stands … myVidster is not an infringer, at least in the form of copying or distributing copies of a copyrighted work. The infringers are the uploaders of the copyrighted work," Judge Richard Posner wrote for a unanimous three-judge panel.
Flava Works may be able to obtain another ban if it can show that myVidster's service really does significantly contribute to the infringement of Flava's copyrights, the panel said, but so far it failed to meet that burden.
The appeal had pitted Internet companies and public interest groups against Hollywood, as the Motion Picture Association of America filed a brief urging the 7th Circuit to uphold the lower court's ban.
"This (decision) keeps the door open to massive copyright infringement," said Phillip Bleicher, the CEO of Flava Works, adding that the company would continue to pursue its case before the district court.
William Lenz, of Neal, Gerber & Eisenberg, a lawyer for myVidster, said the decision undid a ruling that was potentially damaging to search engines, social media sites and individuals who link to material hosted elsewhere.
The case is Flava Works Inc v. Gunter et al, 7th U.S. Circuit Court of Appeals, No. 11-3190.
(Reuters) – (Reporting by Terry Baynes; editing by M.D. Golan)