Here TV  (www.heretv.com), America's only gay television network, announced today that Here TV's award-winning programming is now available as a YouTube paid channel, the newly launched subscription-based platform. Episodes of classic Here TV series will be available immediately on demand through the new service for a low monthly or yearly subscription. Here TV is one of the first paid channels rolling out on YouTube.
"We are excited to launch our YouTube paid channel to bring our original, LGBT programming to a new global platform. Here TV continues to embrace the latest innovations in program distribution," says John Mongiardo , Here TV's SVP of Programming Operations.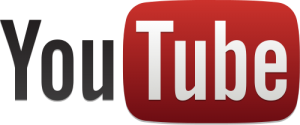 Here TV will debut on YouTube in: the U.S., Canada, Great Britain, Spain, France, Australia, Japan, South Korea, Russia, and Brazil. To subscribe users must sign into a YouTube account on a computer and have a Google Wallet account. Here TV's channel will be available for viewing on: computers, phones, tablets, and TV.
Here TV titles available will include Dante's Cove and The Lair; the Emmy-nominated documentary 30 Years From Here; She's Living for This ; political talk show For & Against ; marriage equality special Pride & Groom; network special The Dinah Girls; and more.
"We are thrilled to be part of this launch. As we continue to create original programs, this new channel will allow us to have an extensive global perspective in the development of new content and reaching a new audience," says Josh Rosenzweig , SVP of Original Programming and Development for Here TV.
Watch Here TV programming as a YouTube paid channel now at: http://www.youtube.com/heretvpremium
SOURCE Here TV