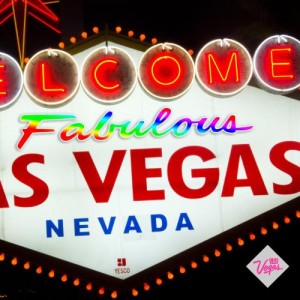 It's official, Las Vegas just got more fabulous. Last week, the 9th U.S. Circuit Court of Appeals overturned the same-sex marriage ban in Nevada. Nevada became part of the 32 states to legalize gay marriage. Nevada is one of the 32 states to legalize gay marriage.  Clark County began accepting marriage applications from same-sex couples on Wednesday, Oct. 8 at 2 p.m., one day after a federal appeals court declared gay marriage legal in Nevada.
Statement from Las Vegas
"This is a historic day for Las Vegas and the great state of Nevada. As the "Wedding Capital of the World" and one of the top destinations for lesbian, gay, bisexual and transgender visitors, Las Vegas welcomes LGBT couples wishing to legally recognize their relationship. There is simply no better destination to host a fabulous wedding followed by a one-of-a-kind honeymoon."
Las Vegas just became a little bit more fabulous with this momentous announcement, and created a post to celebrate the occasion: https://www.facebook.com/lasvegas
Las Vegas is welcoming from one end of the Strip to the other and goes above and beyond to ensure every visitor has a memorable experience.  With more than 300 sunny days a year, the destination provides the perfect backdrop for couples ready to make it official.  Las Vegas offers everything from elaborate, over-the-top venues to intimate settings that will bring the most romantic dreams to life.  That's why it's no surprise that nearly 100,000 marriage licenses are issued each year, for couples looking to make it official.
Additionally, this past April, the destination released a "What Happens Here, Stays Here" television commercial specifically geared toward the LGBT community. "The Check In" aired on various well-known television networks including Bravo TV, E! Entertainment Television and Logo TV.
To learn more about how to book a dream wedding, visit www.LasVegas.com/Weddings.
More information about marriage licenses in Clark County can be found at http://www.clarkcountynv.gov/depts/clerk/services/pages/marriagelicenses.aspx
Photos and video are available at www.thenewsmarket.com/LVCVA
ABOUT THE LVCVA
The Las Vegas Convention and Visitors Authority (LVCVA) is charged with marketing Southern Nevada as a tourism and convention destination worldwide, and also with operating the Las Vegas Convention Center and Cashman Center.  With more than 150,000 hotel rooms in Las Vegas alone and 10.8 million square feet of meeting and exhibit space citywide, the LVCVA's mission centers on attracting ever increasing numbers of leisure and business visitors to the area.  For more information, go to www.lvcva.com or www.LasVegas.com.
SOURCE Las Vegas Convention and Visitors Authority
RELATED LINKS
http://www.lvcva.com