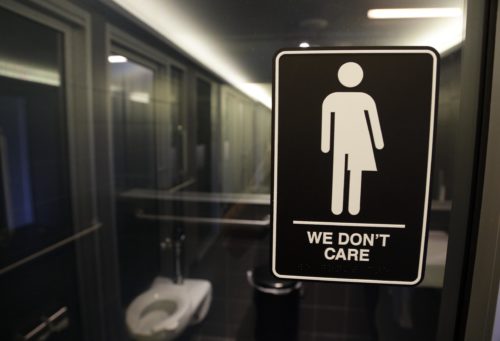 BOSTON (AP) — Massachusetts moved closer on Thursday to becoming the first state this year to enact a law that would allow transgender people to use restrooms and locker rooms that correspond with their gender identities.
The Democratic-controlled House and Senate both easily approved a final version of the bill and sent it to the desk of Republican Gov. Charlie Baker, who in past statements has indicated that he is likely to sign it.
Lizzy Guyton, a spokeswoman for Baker, said in a statement that the governor opposes discrimination of any kind and was looking forward to "carefully reviewing" the measure.
Full story below:
Source: Massachusetts legislature approves transgender rights bill