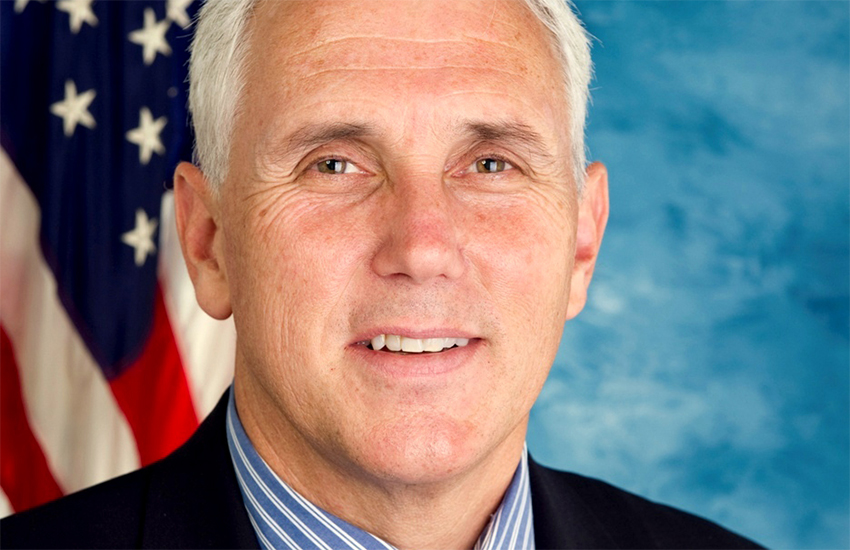 Donald Trump has named Indiana Governor Mike Pence as his running mate.
He said: 'I am pleased to announce that I have chosen Governor Mike Pence as my Vice Presidential running mate. News conference tomorrow at 11:00 A.M.'
Last year, Pence signed the Religious Freedom Restoration Act that allowed businesses and individuals in Indiana to deny services to LGBTI people.
This nomination has swayed the GOP towards a homophobic and anti-woman platform, further right on social issues and 'religious freedom'.
Major corporations threatened to boycott Indiana after Pence signed the 'religious freedom' law including Angie's List who suspended plans to expand its Indianapolis headquarters.
Full story below:
Source: Donald Trump names anti-LGBTI Indiana Governor Mike Pence as running mate