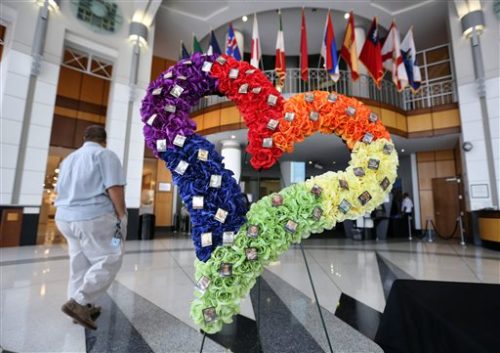 ORLANDO, Fla. (AP) — The administrator of a $23 million fund of donations for survivors and family members of the shooting at a gay nightclub in Orlando that left 49 patrons dead warned Thursday that squabbling over estate questions could be the biggest obstacle to distributing the money.
Ken Feinberg told about 300 family members and survivors at two town hall meetings that family members, domestic partners and spouses of patrons who died need to agree on who will represent a victim's estate, and he encouraged them to use probate court in Orlando to make that designation.
Feinberg, who has represented similar funds for victims of the Sept. 11 attacks and the Boston Marathon bombing, acknowledged that such a decision may be complicated by same-sex domestic partners having competing interests with family members of victims. The June 12 massacre was the deadliest mass shooting in modern U.S. history.
"We aren't going to get into family arguments about the distribution of money. Work it out," Feinberg said. "We can't get in the middle of this."
Full story:
Source: As Orlando fund reaches $23 million, challenges emerge over pay out