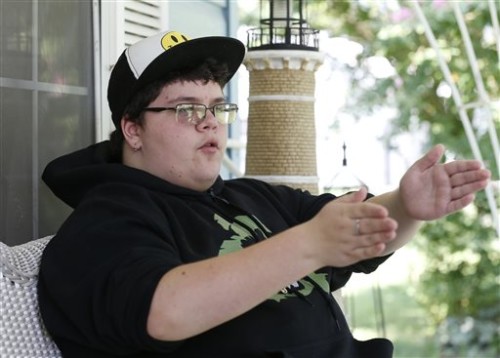 The question of where transgender student Gavin Grimm pees may now rest with the three women and five men who wear flowing black gowns to work.
Virginia's Gloucester County School Board on Monday formally appealed to the U.S. Supreme Court to reverse the decision of a federal appeals court, reported BuzzFeed. The panel sided with Grimm, a 16-year-old who identifies as a male and had been using the boys' bathroom at school for about seven weeks, until protests by parents led to a new school district policy.
With the help of the American Civil Liberties Union, Grimm took the school board to court.
Gloucester's policy effectively restricts restroom use based on the gender assigned each student at birth — effectively barring transgender students, like Grimm, from using the restroom that corresponds with their gender identity. A decision by the 4th Circuit Court of Appeals issued an injunction against Gloucester schools, upholding the Obama Administration's interpretation of Title IX of the Education Amendments of 1972 to include a ban on anti-transgender discrimination.
But earlier this month, the Supreme Court stayed that injunction, forcing Grimm, and any other transgender student, to use only the bathrooms matching their birth certificates.
Full story:
Source: Will the Supreme Court tell this transgender boy he has to pee with girls?