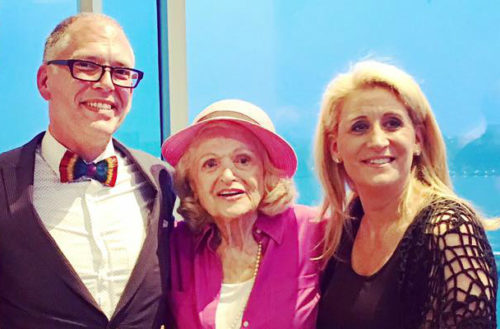 Edith Windsor is best known for her historic marriage equality case, in which she sought to be legally recognized as her late wife's widow and ended up taking down the Defense of Marriage Act.
But after spending years in the spotlight for the love she lost, the octogenarian activist remarried to activist and finance executive Judith Kasen in New York on Monday.
Windsor, 87, and Kasen, 51, married in a simple courthouse ceremony with a single witness, a little less than a year after the couple's first date, the New York Times reports.
Before the two started their relationship, Windsor held out little hope for future romance.
Full story:
Source: Marriage equality pioneer Edith Windsor finds love again with new wife