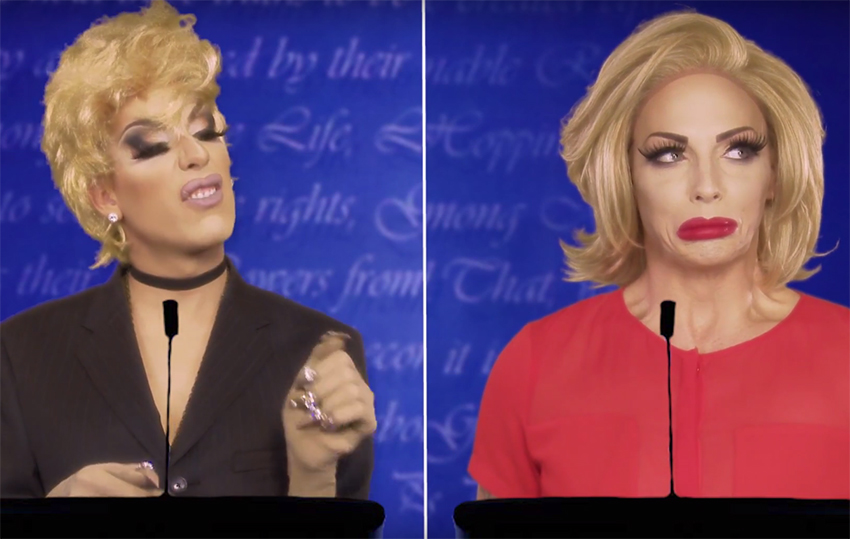 When it comes to looking at the US election, from 'pussy grabbing' to racist rants, it's hard to see whether it's possible Donald Trump can get any worse.
So queens from RuPaul's Drag Race are on hand, including Alaska, Alyssa Edwards and Ginger Minj, are on hand to lip sync some of the Republican presidential nominee's most cringiest moments.
These include building that wall, yelling at a baby, talking about his hand size in comparison to his penis, and oh yeah, insulting every Mexican person.
Other queens in the video include Tempest DuJour, Naysha Lopez, Mariah Balenciaga and Jaidynn Diore Fierce.
All Stars' fave Alyssa Edwards is there as a stunning Hillary Clinton and Chad Michaels is, of course, Cher.
Full story:
Source: RuPaul's Drag Race queens lip sync as Donald Trump and Hillary Clinton and it is hilarious