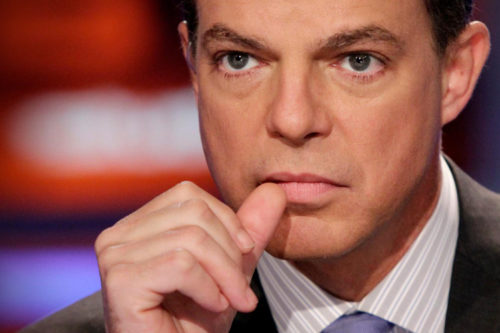 While Shep Smith has long been known to be gay, he's never officially come out of the closet. In an interview with Huffington Post today, the Fox News anchor finally opens up about his sexuality after the reporter directly addressed it.
Smith, a longtime supporter of NLGJA: The Association of LGBTQ Journalists, never actually says the words "I'm gay," but, instead, acknowledges that he is by answering a question about former Fox News chairman Roger Ailes' reported homophobic comments about him and other journalists.
While it has long been rumored that the powerful Republican operative, who left the company under a sex scandal to lead Donald Trump's campaign, prevented Smith from coming out, the anchor says that isn't the case.
"That's not true," Smith said. "He was as nice as he could be to me. I loved him like a father. I trusted him with my career and with ― I trusted him and trusts were betrayed. People outside this company can't know [how painful that betrayal was]. This place has its enemies, but inside, it was very personal, and very scarring and horrifying."
Source: FOX host Shepard Smith comes out, denies Roger Ailes kept him in the closet