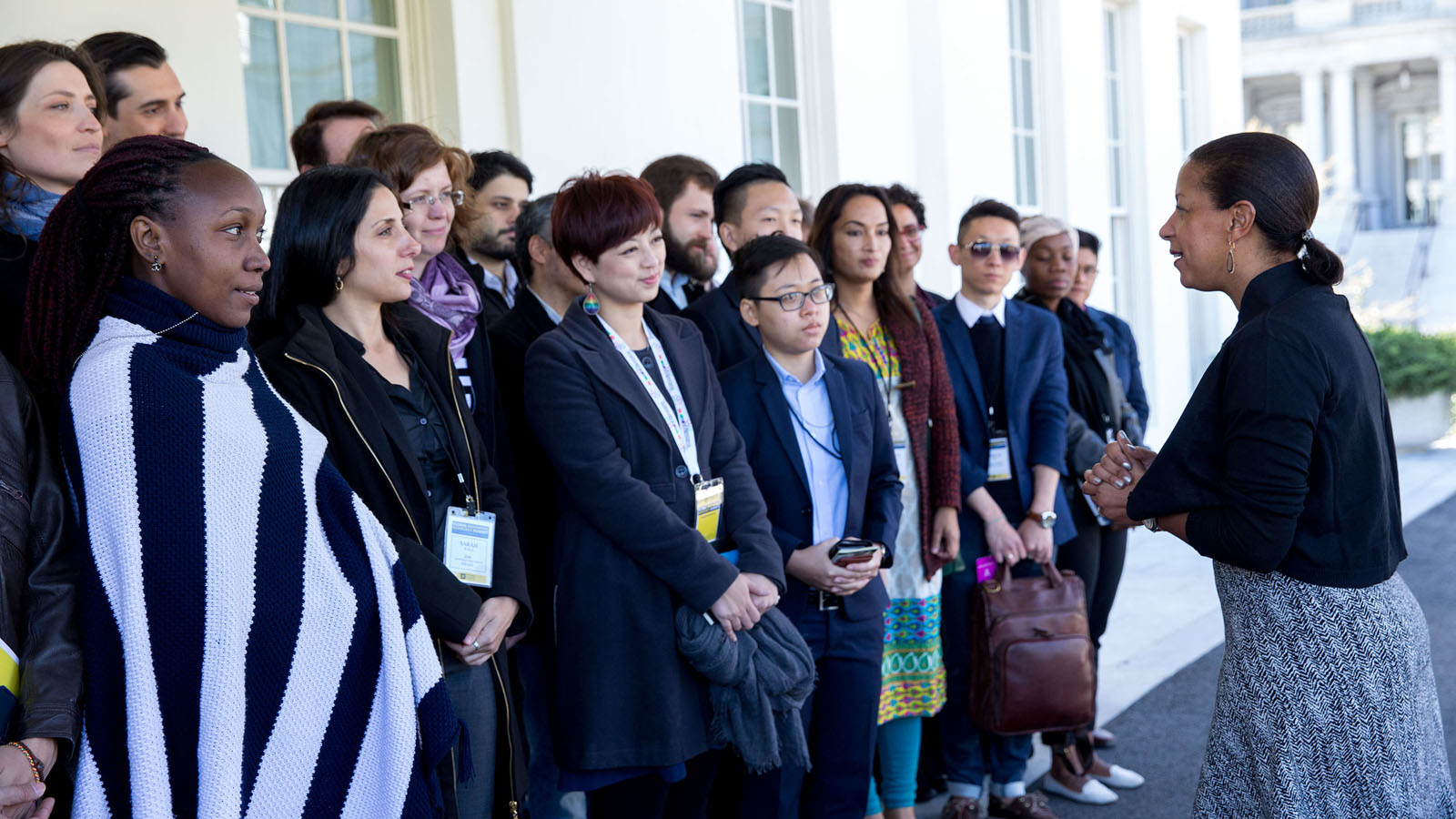 Today, HRC, American University, and Human Rights First are hosting Ambassador Susan Rice, President Obama's National Security Advisor, for remarks on protecting and promoting the human rights of lesbian, gay, bisexual, transgender and queer LGBTQ people around the world. The event is being held at American University's School of International Service.
As the United Nations Ambassador and National Security Advisor, Ambassador Rice has been at the forefront of efforts to ensure basic rights and safety for LGBTQ people globally. She will discuss the Obama Administration's legacy of leadership on equality, the vital role it plays in America's national security and the need for continued effort to secure LGBTQ human rights abroad. Following her remarks, Ambassador Rice will participate in a brief moderated discussion with James Goldgeier, Dean of American University School of International Service.
"Over the last eight years, the Obama administration has made protecting the rights of LGBTQ people a pillar of American foreign policy," said HRC President Chad Griffin. "As a central figure on the world stage throughout the Obama Administration, Ambassador Rice has been a steadfast advocate for the human rights of LGBTQ people. And because of her leadership, our world is a safer and more secure place not only for countless LGBTQ people, but for all people. We must ensure this life-saving work continues in future administrations."
"We are honored to have Ambassador Rice visit SIS. Part of our promise to our students is that we will prepare them to build understanding in our world. Hosting national and global leaders here, particularly to speak directly about human rights for LGBTQ citizens, helps fulfill that promise," said James Goldgeier, Dean of American University's School of International Service.
Full story:
Source: TODAY: Ambassador Susan E. Rice to Deliver Speech on LGBTQ Human Rights Around the Globe