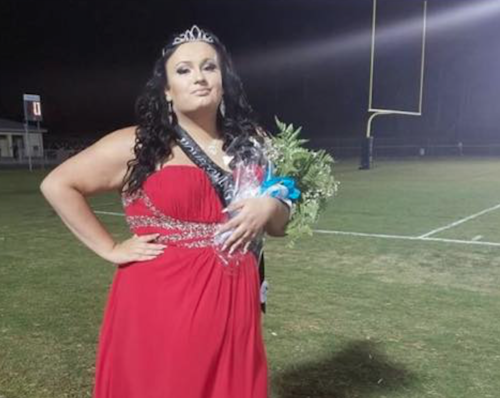 A small-town North Carolina high school crowned a transgender senior as homecoming queen last weekend, Trans Cafe reports.
Selena Milian, who is also Native American, won the popular vote for homecoming queen Overhills High School in Spring Lake, NC, and is believed to be the first transgender homecoming queen in the state notorious for it's anti-transgender law.
"This is a military-based town so it's not always the most welcoming for trans people," Milian told Trans Cafe, "but that hasn't stopped me from being myself."
Spring Lake, a town of less than 15,000 people in the northwestern part of the state, is home to Pope Field and Fort Bragg. And on the state level, transgender rights and identities have been in the spotlight as Gov. Pat McCrory fights to defend his notorious anti-transgender law, HB2.
Full story:
Source: North Carolina high school crowns first transgender homecoming queen